5 World-Class Events Coming to Hull in 2017
The second and third seasons of the Hull UK City of Culture 2017 programme have just been announced, and the rest of the year is looking incredible.
Thousands of tourists are set to attend the world-class activity, some of which usually only occurs in major global cities. Meanwhile, other events are brand new and will fly the flag for Hull and what it has to offer.
If you own a house or even have a room spare, you can rent it out short-term on sites such as Airbnb. Find out more, in our article on why you should consider prioritising shorter leases.
Fountain 17
This celebrates both the 100-year anniversary of Marcel Duchamp's Fountain and 200 years of Armitage Shanks. In 1917, Duchamp controversially submitted his porcelain urinal to a New York exhibition. Since then, it has become one of his most famous works. Meanwhile, Armitage Shanks are the leading brand for bathroom and sanitary ceramics.
Modern day artists have been commissioned to produce works inspired by Duchamp. Hull kick-starts the tour, which will travel to London and Stoke.
You'll find works in various galleries in Hull from Monday 27 March until Sunday 28 May. There will also be talks, workshops, performances and special appearances across the city.
Hull prides itself on its creative art and industry, so what better way to showcase this than by being the forerunner of this prestigious homage?
For more information, please visit the Fountain 17 website.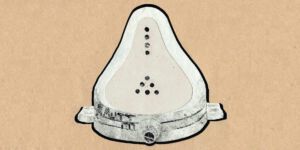 Masterpieces in Focus from the Royal Collection: Rembrandt
The Royal Collection Trust brings work from the Dutch painter and printmaker, Rembrandt. It's the first time any of his pieces have been in Hull and they will be displayed at the newly renovated Ferens Art Gallery.
The Ship Builder and his Wife is the first of five artworks to be loaned to Ferens between now and 2021. Rembrandt's oil on canvas painting of a couple will tie in with the city's rich nautical heritage, as well as the gallery's diverse collection of art in the 1600s.
To find out more information, visit the Hull 2017 website.
The Royal Ballet
Hull New Theatre reopens later this year. To celebrate, The Royal Ballet is bringing a thrilling evening of classic and modern dance to its stage.
The Royal Ballet is one of the most admired ballet companies in the world and Kevin O'Hare, Hull-born director, will be curating a night of beautiful performances to showcase the city's next generation of brilliant dancers.
Tickets are not yet on sale but the event will take place on Saturday 16 September. Keep up to date with the event via the Hull 2017 website.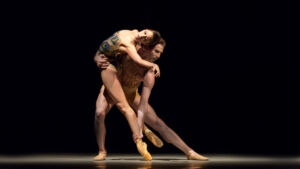 Paul Smith to J.K. Rowling: BP Portrait Award
Brynmor Jones Library will host this inspiring exhibition featuring portraits of Britain's best-known cultural figures.
The collection of iconic faces is bound to attract visitors from all over the UK. The event is commissioned by the National Portrait Gallery and will be on display at the University of Hull to view for free from Wednesday 29 March to Tuesday 11 June.
Please visit the Hull 2017 website for further details.
Turner Prize
One of the key events of UK City of Culture 2017 is the Turner Prize coming to Ferens Art Gallery later this year. The prize is a prestigious award for artists under 50 years old, celebrating their contribution to the art world.
From September 2017 until January 2018, the work of four nominees will be on display at the gallery. The official winner will be announced in December, with the special awards ceremony held in the city.
This exciting event will involve curators from Hull and provide a huge boost to the gallery. Usually, the Turner Prize exhibition takes place at Tate Britain, London, so this is a fantastic opportunity for the city to attract national and international visitors.
Find out more about this exciting addition to this year's cultural programme on the Hull 2017 website.
If you want to discover more about renting out your space to short-term visitors, give us a call on 01482 342155.