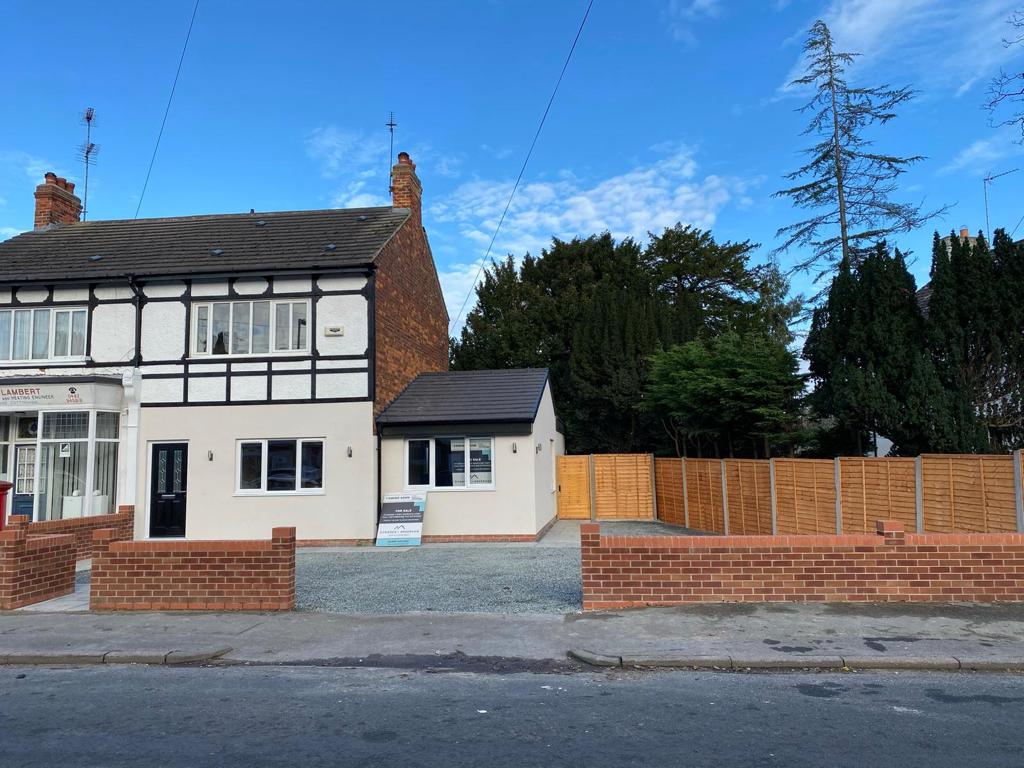 Property Refurbishment with Electric Vehicle Charging Point
Our property management service in Hull offers the full package. We do not just deal with ongoing property maintenance but also refurbish properties to an incredibly high standard. As such we are really pleased that this project has no come full circle, from dilapidated empty shop and store, to the highest of quality residential accommodation which has now been sold to a family.
Breathing new life into run down properties and turning them into useful living areas as part of our property management package is only part of our speciality that makes our service unique to the property rental / investment property sector of Hull. We also ensure that our refurbishments look towards the future and embraces a low carbon standard of living, providing quality and longevity as well as safeguarding the environment. Who else in Hull offers a property management service like that?
Converting stores above shops, empty land into new accommodation, maximizing spaces in existing HMO's and houses, to name but a few, is essentially what we have done for the last 40 years, however, we are now really excited to be able to lead the way in embracing a low carbon future with the property refurbishments we undertake.
As the Government commits to a 2030 ban on the sale of new petrol and diesel cars, we as property developers are helping landlords and home owners to embrace this change already. Soon all cars on the road will be electric – so with a view to this and the future we are installing electric vehicle recharging units in newly refurbished properties like this one on the front drive ready for convenient recharging of electric vehicle batteries.
The refurbishment
This property at Inglemire lane in Hull took us 6 months to complete and included a brand new side extension and considerable landscaping of the outside areas to both back and front.
Internally the property had many structural alterations mainly completed with the intention of creating an amazing and very large open plan area-ideal for today's modern family.
Click on the images to enlarge
Structurally we had to ensure the building remained sound while we worked on creating that open plan space / living room / diner. Supporting walls and beams were carefully protected and brickwork was replaced where needed.
As you can see from the pictures we aren't afraid to realise a building's true potential. We have a team of skilled tradesmen and our extensive experience means we are confident in getting the best out of an existing property.
Click on the images to enlarge
On the ground floor the open plan living area was finished with high quality decoration throughout and the brand new kitchen area provides a large amount of units and includes integrated white goods such as dishwasher, fridge freezer, oven and hob, and a stand alone work area.
A downstairs shower area and utility space were not essential but these were added as we felt the new owner would benefit from these facilities, likewise with small points we added such as outside taps and sockets.
Click on the images to enlarge
Above the kitchen area we added an over head atrium to let in natural light that emanates throughout the ground floor as well as through the many new windows and double doors that lead onto the patio area and down to the newly turfed lawn.
There is also ample off road parking facilities and a new brick wall that extends the full width of the site.
So as to compliment the street scene we rendered exterior walls and reinstated the Tudor style timbers that match those of the building next door as well as adjacent neighbours.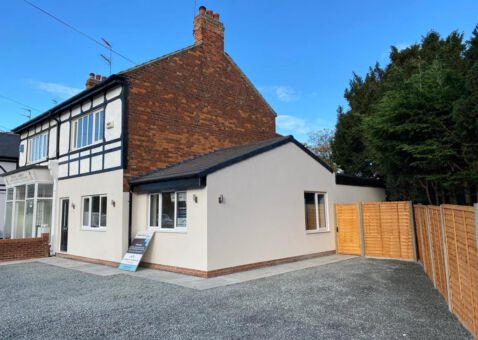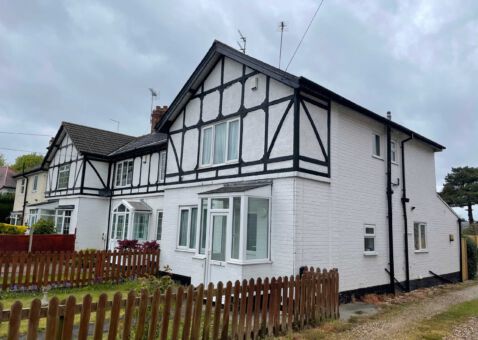 Our development provides everything that many of today's new developments do not have, such as a vast amount of space and light, open plan living, thoughtful extras, that all important electric vehicle charging point and so much more besides. We cannot wait to get stuck into next door which is our very next project:
We'll keep you posted on this new development.
If you have an investment property that you would like to see maximising then get in touch on 01482 342155 for an informal chat.