Success Stories
Case study :
2 The Poplars, Hinderwell St, Hull
This property had full refurbishment, new floors, electrical rewire, all walls taken back to brick and replastered.
The two downstairs rooms were knocked through to make one feature room sharing a brand new state of the art kitchen.
2 The Poplars, Hinderwell Street, Hull
The property benefits from double glazing, central heating, off street parking and is conveniently located with good transport links to the Hull City Centre.
| | Before | After |
| --- | --- | --- |
| Property value: | £155000 | £250000 |
| Gross rent: | £13800 | £27360 |
| Cost of works: | | £58600 |
| SALE PROFIT: | | £36400 |
Property details
We decided to make this house one of our flagship property rentals as a way of setting the benchmark for future renovations. This isn't the first property rental we have refurbished to a fabulous standard by the way. But we are really excited about they way this project has developed and we're really proud of the completely new, 21st century air source heat pump we've installed to reduce the property's overall carbon footprint.
Before and After
Kitchen
The kitchen wasn't in bad shape anyway but we totally renovated every part of it.
Before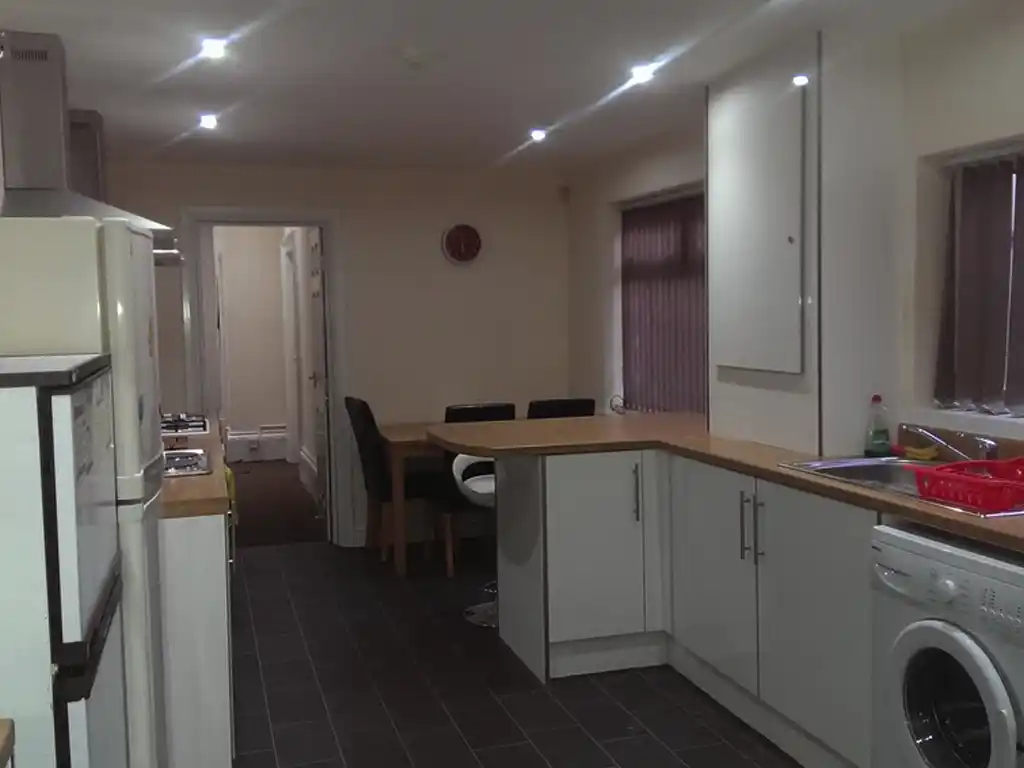 The new kitchen comprised of underfloor heating, brand new kitchen cupboards, high tech appliances and tastefully decorated.
After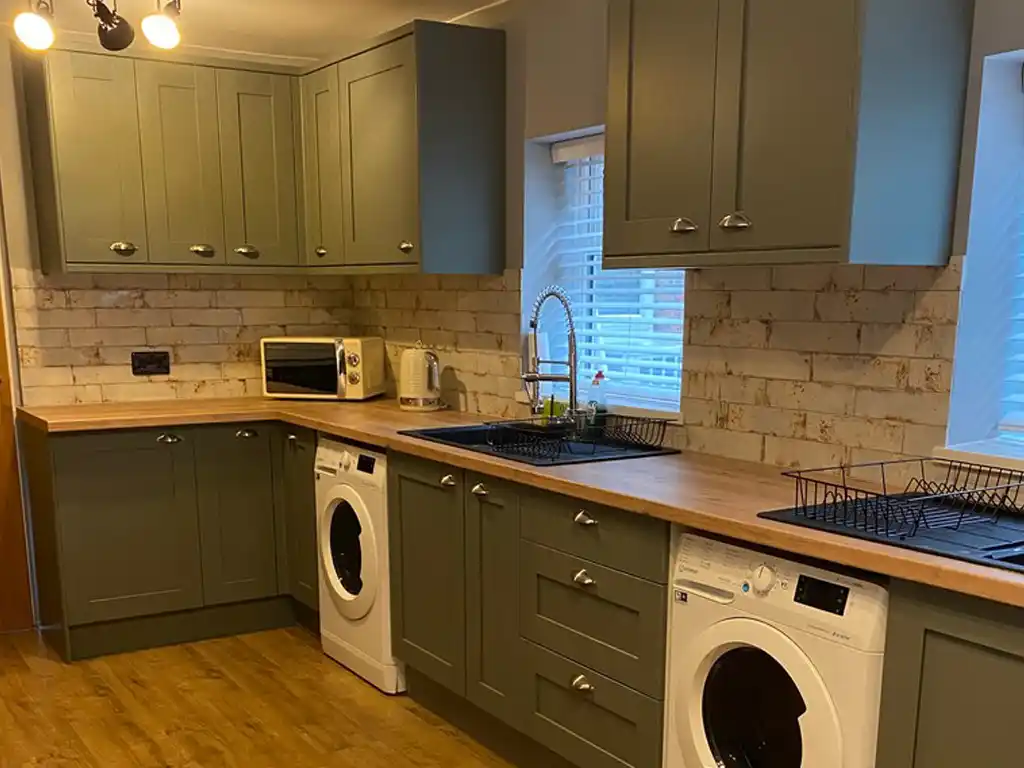 Room 1
This bedroom was reimagined with full en-suite toilet / shower facilities, ultrafast broadband and widescreen TV
Before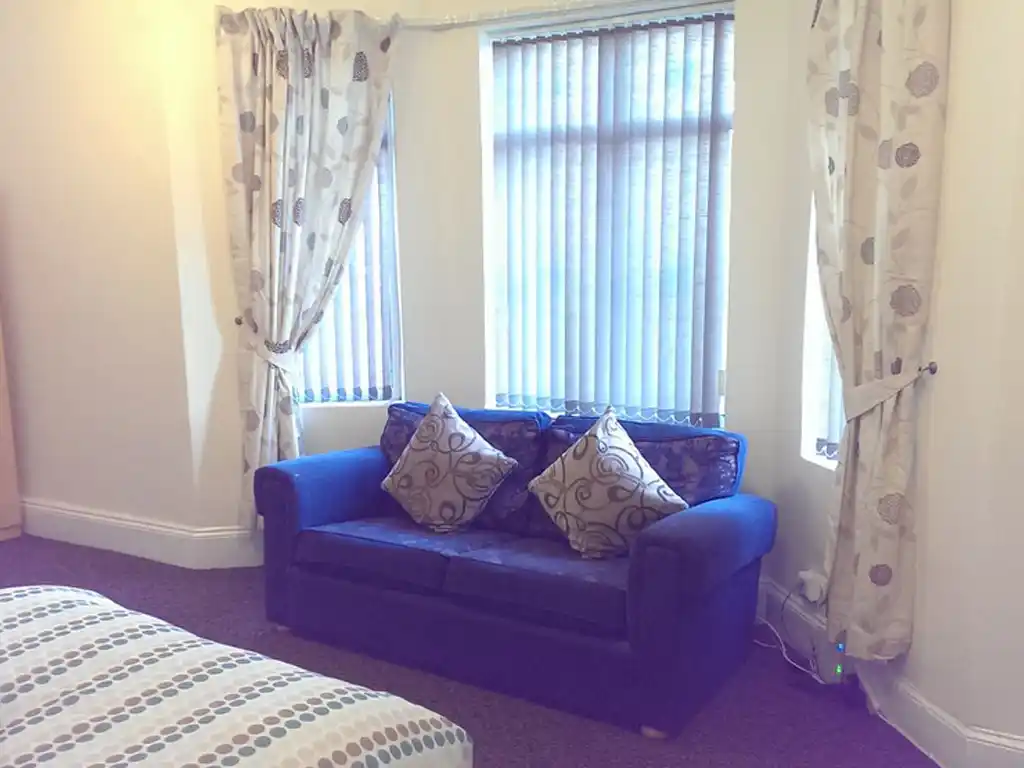 It was fully rewired with USB charging points and redecorated in soft homely neutral colours.
After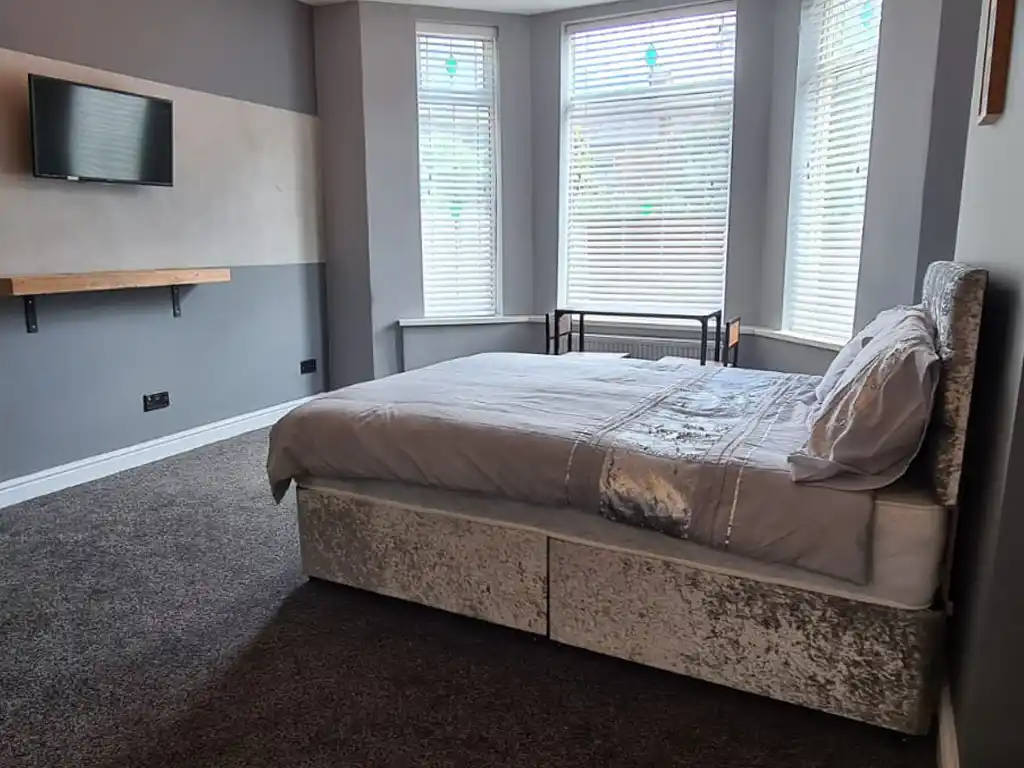 Room 2
This bedroom was fully modernised in keeping with the style of the rest of the renovation.
Before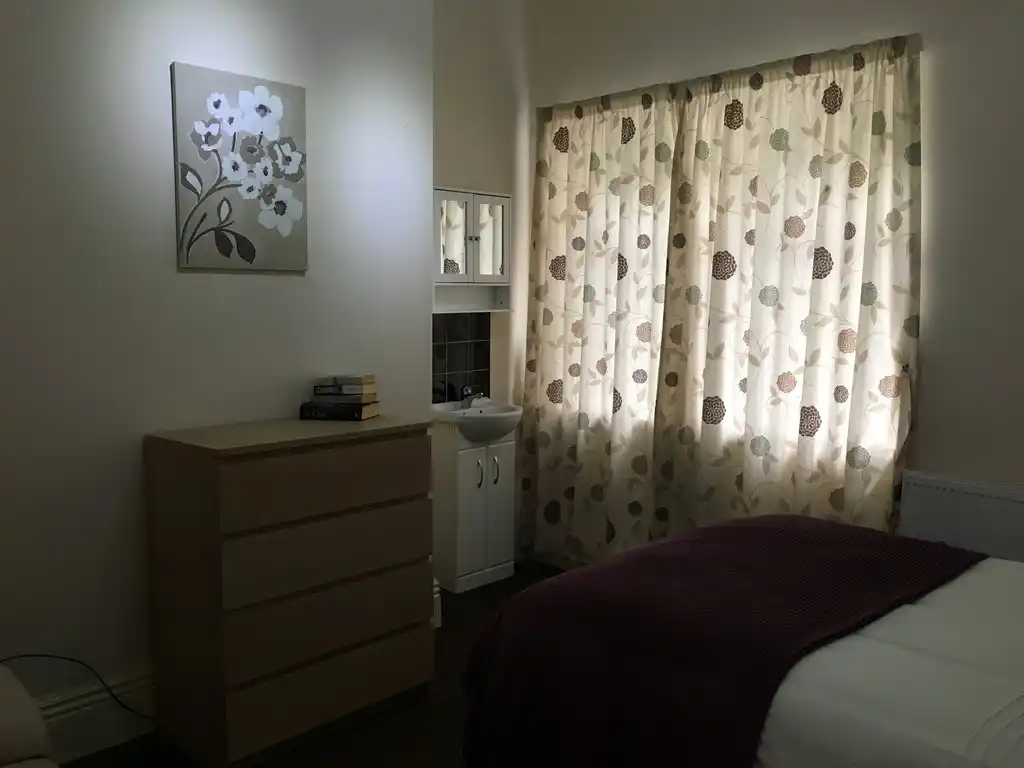 Brand new En-suite toilet / shower facilities, new carpets, wide screen TV, USB charging points and broadband.
After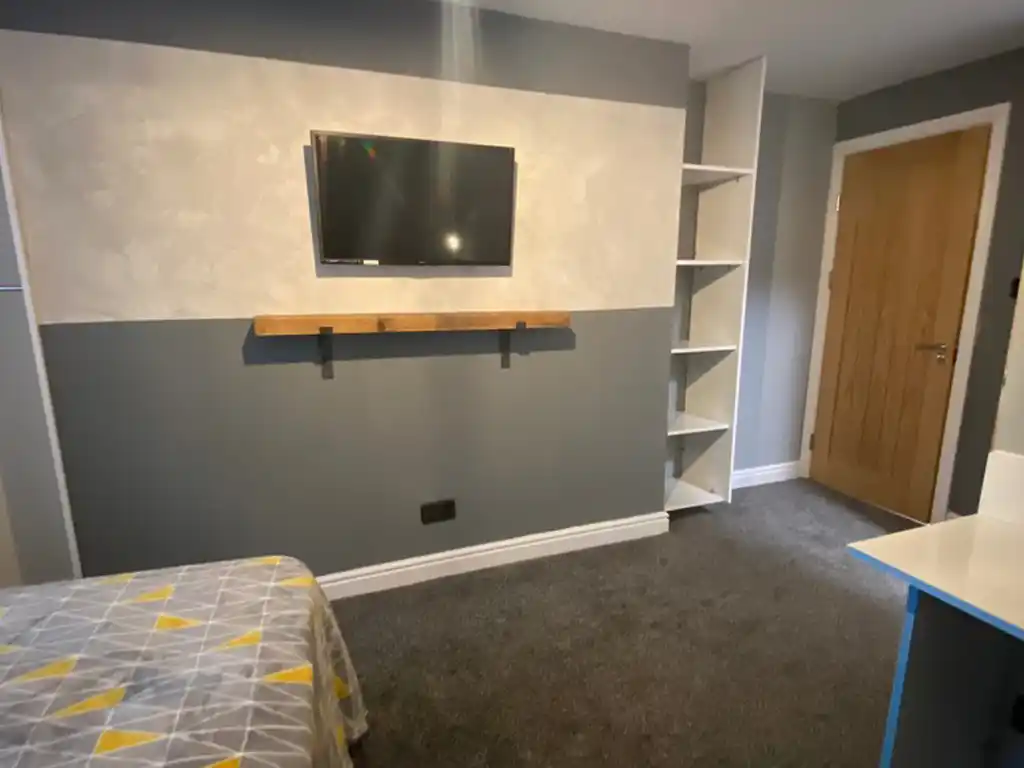 Room 3
We fully recreated the attic area into 2 spacious bedrooms, all had en-suite toilet / shower facilities and modern decoration.
Before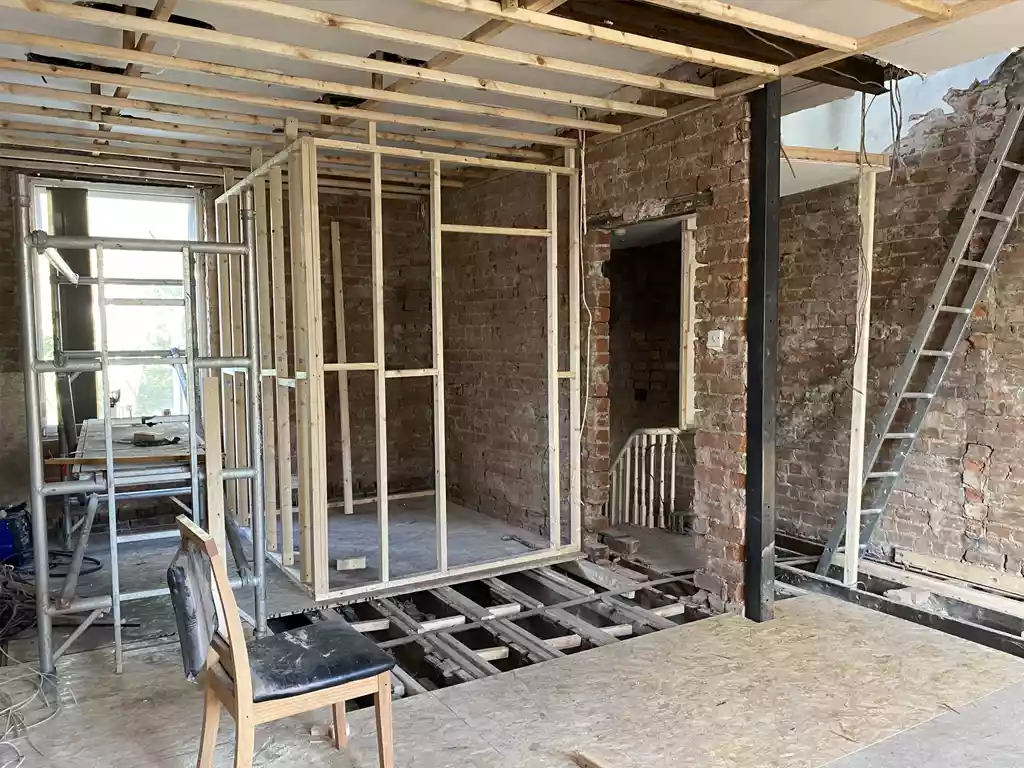 Soft furnishings and and modern tech, lighting and appliances finished of this very elegant bedroom.
After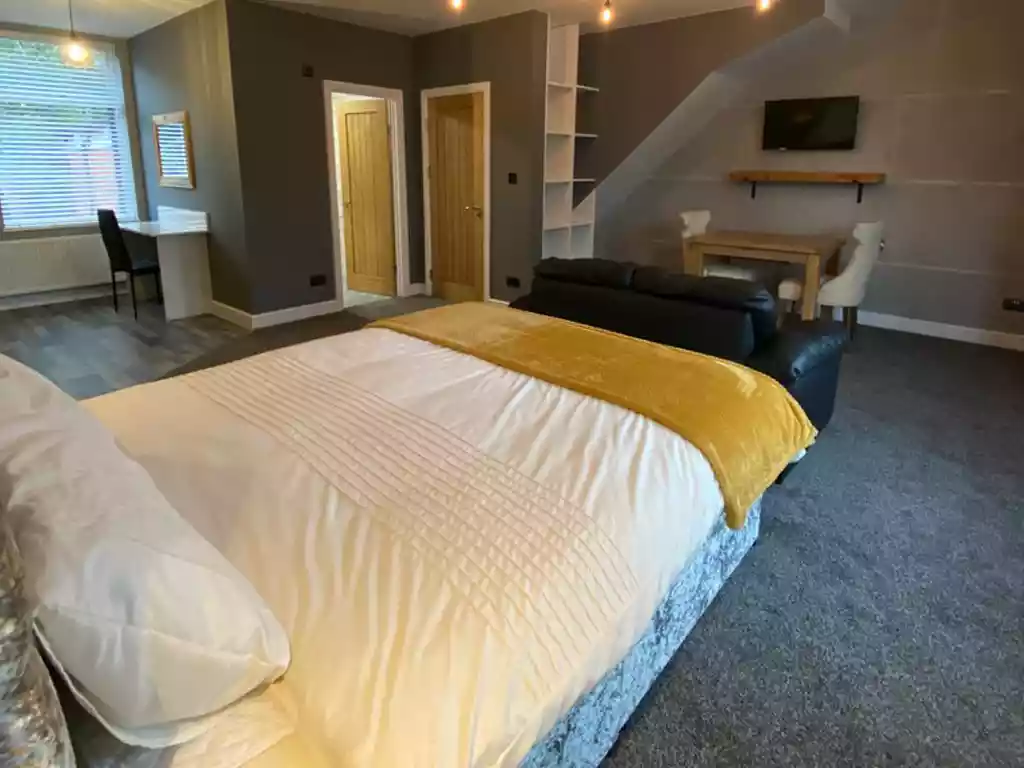 Room 4
The second bedroom at the top of the house. We had to strip out everything so that we could create new flooring.
Before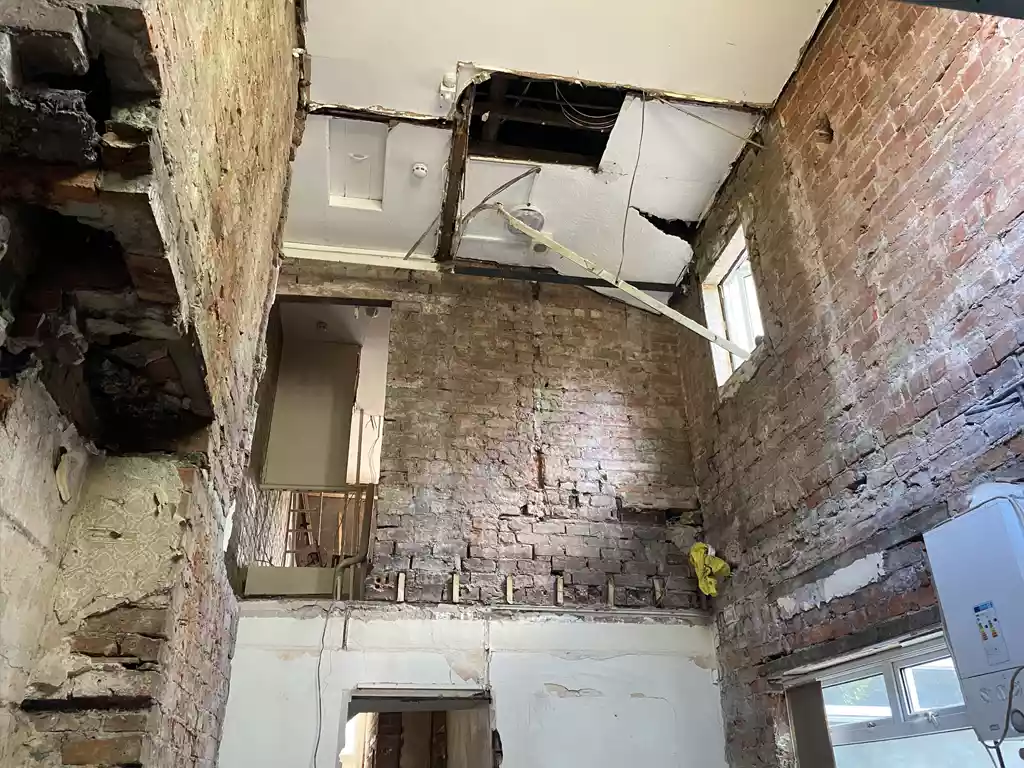 This attic bedroom also featured an en-suite bathroom, wide screen TV, USB chargers and broadband.
After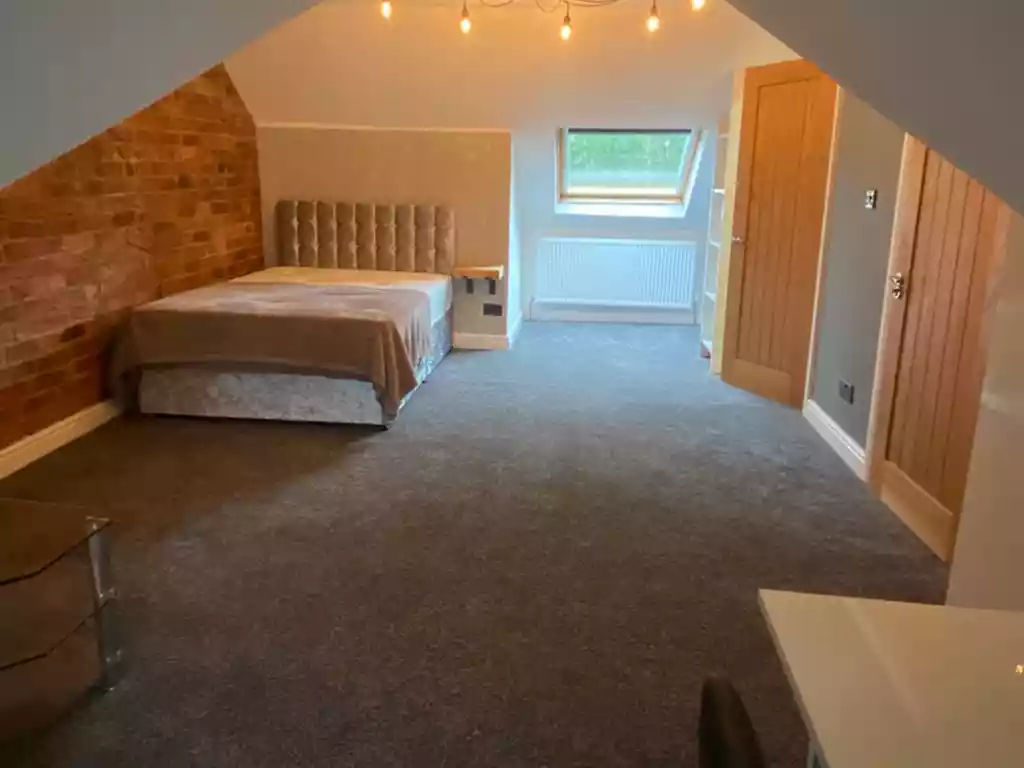 We maximise the potential of each and every project we undertake. Whether it's a conversion of an existing building or a complete new build, if you want to invest in an opportunity then start your investment success story today by using the enquiry form below.