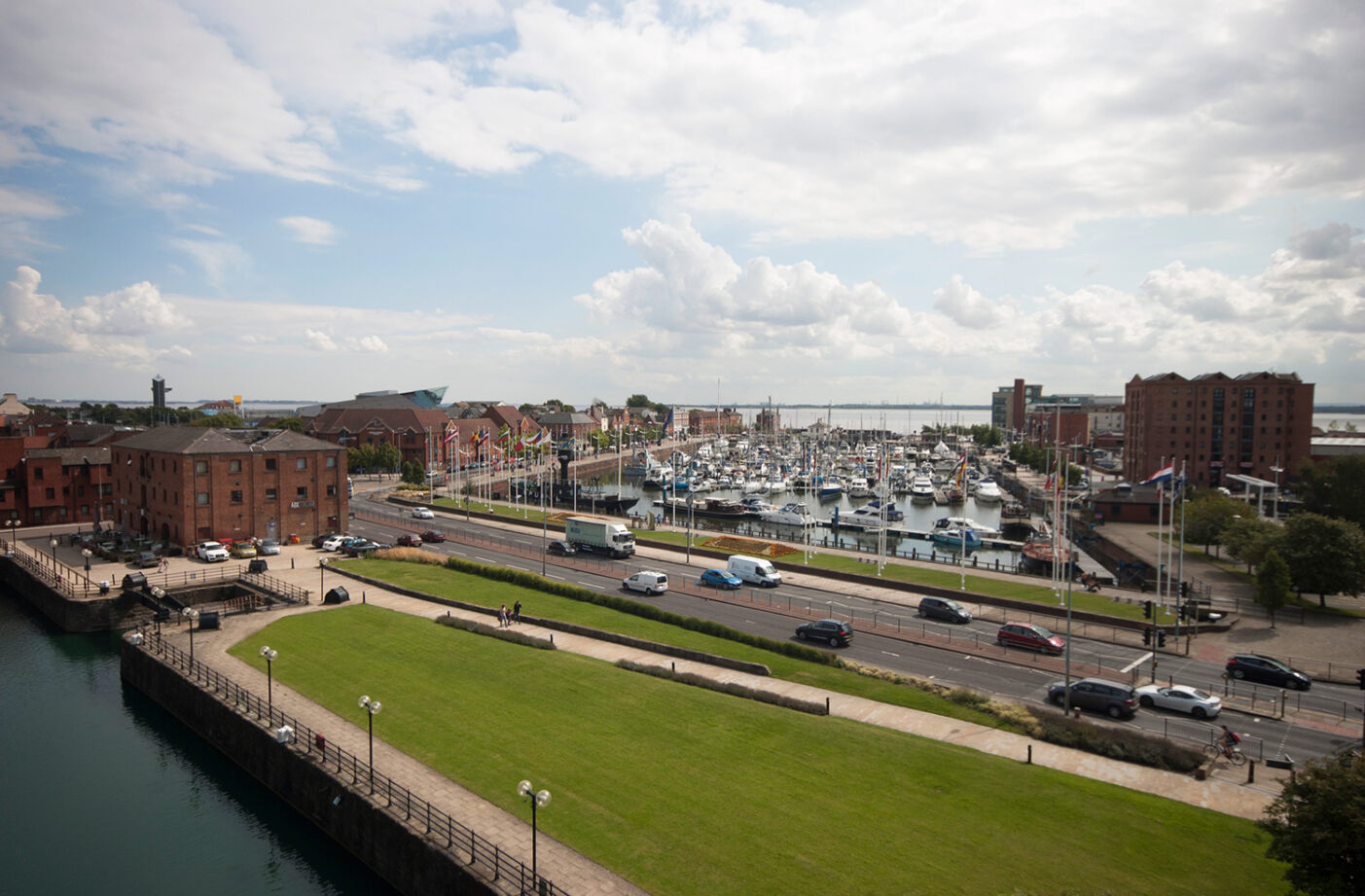 Ten Reasons Why Hull is the Best City for Property Investment
After decades of going unnoticed, Hull has recently seen a sharp increase in attention both nationally and internationally, from London media agencies to foreign investors. On the road to City of Culture 2017, Hull will transform its image and grow in confidence as the British public recognise it as a desirable place in which to live and work, as well as invest in its considerably low-cost housing market. With this in mind, here are 10 reasons why Hull is the best city for property investment.
Dining
Do you enjoy good food? Of course you do. Lucky for you, Hull is home to a huge variety of attractive eateries. From the stylish bars of Newland Avenue and Princes Avenue, to national chains and independent restaurants in the city centre, you'll find a dish that perfectly suits your palate. Then of course there's 1884 Dock Street Kitchen on the picturesque marina, recently voted Restaurant of the Year at the White Rose Awards.
Business
One of the great things about Hull is that everyone supports local business. If you're setting up shop in the city centre, Hull BID is here to help with everything from promotion and communications to safety and security. If you're opening offices elsewhere in the city, you'll find that the local economy is very much alive and growing, with the majority of residents eager to use local suppliers for everything from food and utilities to marketing and consultancy.
Networking
Whatever you do for a living, you'll discover that Hull is an excellent place to meet other people, be it from the same industry or an entirely different background. With regular events held by Visit Hull and East Yorkshire, the Chamber of Commerce, the Hull Bondholders and many other organisations, you'll find it difficult to not expand your contacts!
Accessibility
Travelling by car? The A63 and Humber Bridge make Hull very easy to access. Taking the train? The Paragon Interchange connects the city to the rest of the UK throughout the day. As for building up your air miles, Humberside Airport is less than twenty-five miles away – only half an hour in car and very affordable by taxi.
Arts and culture
Whilst Hull Truck Theatre creates homegrown productions and welcomes companies from across the UK and beyond, Hull New Theatre and City Hall present a variety of excellent entertainment throughout the year. Meanwhile, the Ferens Art Gallery and Hull's many museums host all manner of exhibitions, whilst Fruit on Humber Street, Kardomah94 on Alfred Gelder Street, Artlink on Princes Avenue and The English Muse on Newland Avenue are home to a multitude of cultural events.
Festivals
Hull is swiftly becoming the city of festivals, as there's rarely a month that goes by without a vibrant and focused celebration popping up. The Freedom Festival and Humber Street Sesh draw tens of thousands to the city centre, whereas the Hull Jazz Festival, Humber Mouth Literature Festival, Assemble Fest and Yum Food Festival bring music, books, theatre and food straight to the public. Then of course there's Hull Fair, a week in October that you simply mustn't miss!
Heritage
With an Ale Trail that takes in the smallest window in England as well as the alleged spot where the Civil War started, you can learn so much about the city whilst enjoying a few locally brewed pints. Or perhaps you'd prefer a guided tour around the old town, or a chilling ghost walk, or even a fish trail, which follows forty-one pieces of sculpture throughout the city centre? Once a major fishing port and a main target during the Blitz, there's always something new to learn about Hull's past.
Sport
Fancy a match? No worries. If you're into football, there's Hull City with its fearsome Tigers. If you prefer rugby, we have Hull Kingston Rovers and Hull FC, plus derby days that will really get your blood pumping. Then there's the Hull Stingrays ice hockey club, the Hull Wasps for basketball, and the Angels, our local roller derby team. Plus Hull University nurtures all kinds of sports teams, which often hold matches that are open to the public.
Spotlight
With Hull being named the UK City of Culture for 2017 and Green Port Hull paving the way for a future of renewable energy in the Humber region, the city is receiving more positive attention and national media coverage than ever before. It truly is a great time to invest in property here, and things are only going to get better.
People
We can't possibly list all the good things about Hull without mentioning the people who live here. Often described as extremely polite and friendly, you'll find that the locals are an absolute delight. Living alongside them is a rich diversity of other cultures, plus a population of over 20,000 students at Hull University that broaden horizons and fuel the local economy hugely. An investment in Hull is an investment in a community from across the world.