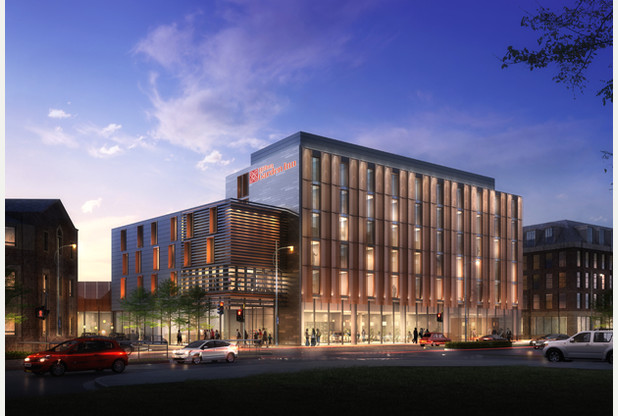 Hilton Hotel Will Drive Investment in Hull
As a property investment company, it may seem strange of us to talk about the Hilton Hotel that's due to open in Hull in late 2016. Hotels aren't the enemy of property investment, but they hardly go hand in hand either. Or at least that's what most people think.
At Hull Investment Properties, we relish the opening of new hotels, especially a four star edition that belongs to a reputable international chain. The reason behind this is very simple: hotels are only built when demand is high, and demand is high when local tourism, business and retail are flourishing. Any new hotel opening is a good sign, as you don't just launch a new one willy-nilly, and you certainly don't build one from scratch if there's a risk that it won't receive any visitors (this isn't Fawlty Towers). This particular development is directly linked to a regional economy on the mend, Hull becoming the UK City of Culture in 2017, and a growing sustainable energy sector in the form of Green Port Hull and other large-scale projects, all of which are driving a steady increase in visits to the city.
When 2017 arrives, the Turner Prize alone will attract significant thousands, and that's just one event out of over 365 planned over twelve months. Add to the mix the Freedom Festival and Humber Street Sesh, which last year attracted 200,000 visitors to the Humber Street area between them, and you begin to see just how vibrant and bustling Hull can be. And then there are the benefits for the local population that the Hilton itself will bring, such as up to 200 new jobs, national PR coverage, and more customers for small businesses and high street chains alike, all of which will significantly fuel the local economy.
So it's not the opening of new hotels per se that makes us happy, it's what it represents: a city in the middle of its own personal renaissance, which is only to going to get bigger, better and more popular as time goes on. If that doesn't motivate you to invest in Hull property immediately, we don't know what will.
Our portfolio presents houses and apartments located strategically around Hull, such as within walking distance of the university, city centre, KC Stadium and green areas. All of our premises are of the highest quality and we also provide the following as standard:
No legal fees with us
Up to 18% return on investment
Thoroughly safety checked

We manage all aspects of the property
We keep the property occupied
We collect the rent for you
Our properties are up and running and ready to go
INVEST IN LOCAL PROPERTY!
We're Chris and Tony Hodgson, a father and son team that's worked together for years. Our professional and friendly approach to doing business has helped us to grow our portfolio and deliver customer satisfaction across the city. Get in touch on 01482 342155 or email info@hullinvestmentproperties.co.uk to invest in Hull property today.
Artist's impression courtesy of the Hull Daily Mail