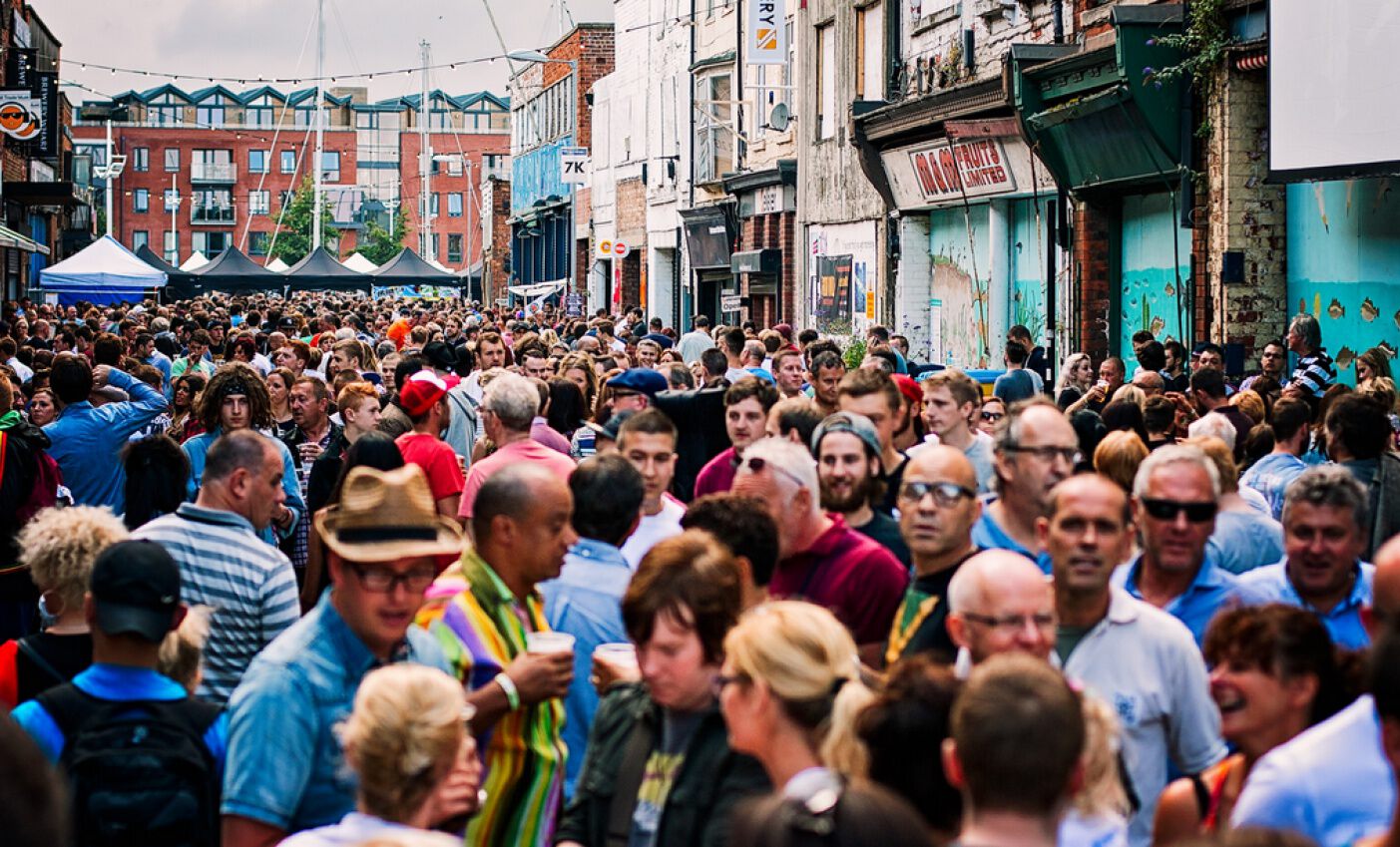 Time to Celebrate, Time to Invest
There has never been a better time to invest in Hull. On the eve of the City of Culture 2017 celebrations, Hull's music and art scene is thriving with festivals and activity. We've picked out the top five summer events in Hull that will convince the world of the city's rich culture and bright future.
Amy Johnson Festival
This two-month tribute honours the life and achievements of Amy Johnson, Hull's own aviation heroine. Resonating across the whole city, its surrounding areas and far further afield, the festival is set to inspire the entire community. The extensive programme of workshops, exhibitions and demonstrations centres around the creative arts and engineering sciences.
The Amy Johnson Festival runs from 1 July until 6 September. A programme of the festival can be found at www.amyjohnsonfestival.co.uk
Hull Folk and Maritime Festival
Celebrating the strong folk tradition and maritime culture of Hull, this festival offers 70 free shows, folk dancing spectacles and singarounds, all set against the beautiful backdrop of Hull's stunning marina and old town. Incorporating the Minerva Real Ale Festival, this event reflects the individual character of the city, as the people enjoy a weekend of folk fun.
The Hull Folk and Maritime Festival runs from the 15-17 July at the Marina and Old Town areas and is completely free. For more information and tickets, please visit www.hullfolkandmaritimefestival.com
Classics in the Park
A beautiful display of classical voices and orchestral music will be heard in the stunning grounds of Hymers College on the Saturday 23 June. Ticketholders are encouraged to bring a picnic as they enjoy an enthralling summer's evening, ending with a firework spectacular.
Tickets for Classics in the Park are £19.50 in advance or £25 on the day. For more information, visit www.classicsinthepark.co.uk
Humber Street Sesh
Watch Hull's Fruit Market and Marina come alive with shows, art installations and exhibitions. A reflection of Hull's vibrant music scene, Humber Street Sesh is set to be bigger than ever, attracting over 32,000 visitors. This one-dayer will consist of over 200 acts playing across 14 stages, representing a variety of genres from hip-hop to acoustic and electronica.
Wristbands for Humber Street Sesh are £7 in advance or £10 on the day. Visit www.theseshhull.co.uk for more information.
Hull Jazz Festival
Bringing the sounds of jazz, soul, funk, reggae and improvised music to venues across the city centre, Hull Jazz Festival returns for its 24th year. Homegrown talent will take to the stages in the form of Pearl's Cab Ride, Chiedu Oraka, Refix and many more. Meanwhile, one of the UK's premier jazz-blues singers, Helen Watson, will grace Hull Truck Theatre, joined by Snake Davis on saxophone. The exciting weekend will come to an end with a Sunday morning brunch at the Theatre's Café Bar.
For more information about Hull Jazz Festival, please see www.jnight.org/festival/HullJazzFestival
Freedom Festival
Although much is yet to be announced about the 2016 Freedom celebrations, the precedent for this family-friendly festival is already set extremely high. Beginning nine years ago to celebrate the bicentenary of the abolition of the slave trade, this music and arts event will spread the message of freedom to the rest of the world via means of live music, dance, comedy, poetry, theatre and spoken word.
To stay tuned with Freedom Festival events please check www.freedomfestival.co.uk
Invest in our city of festivals!
We're Chris and Tony Hodgson, a father and son team that's worked together for years. Our professional and friendly approach to doing business has helped us to grow our portfolio and deliver customer satisfaction across the city. Get in touch on 01482 342155 or email info@hullinvestmentproperties.co.uk to invest in Hull property today.
Image: Hull Box Office