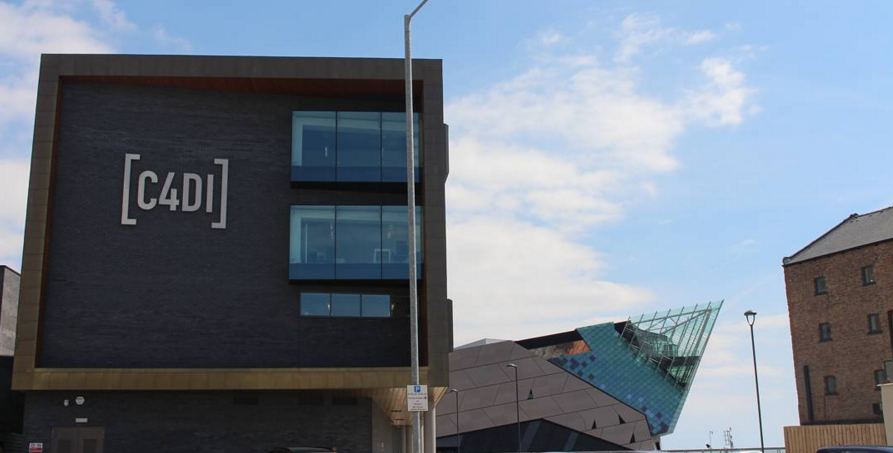 5 Reasons Why Business is Booming in Hull
There's no doubt that the tremendous title UK City of Culture 2017 has really put Hull on the map in terms of the arts. But did you know that the city is also a brilliant place for blossoming businesses?
There are plenty of networking opportunities and beautiful workspaces across the city to enjoy. We've rustled up just some of the reasons why Hull is a great base for companies both new and established.
The Centre for Digital Innovation
The impressive gold building that overlooks the picturesque joining of the Humber Estuary and River Hull is the C4DI. Providing world-class office space and a co-working area for tech start-ups and innovative corporate projects, this tech hub is 7th in the UK for digital business concentration.
"Its innovative and collaborative culture enables the C4DI to be an environment where global businesses, like RB and Siemens, work with startups, SMEs and PhD Students to solve problems, exchange ideas and learn," explains Dileepa Ranawake, Community Manager.
"Hull is the most cost-effective place to run a tech company in the UK. In the last year, there have been 844 jobs created and 24% more startups. Tech has added an additional £65m to the local economy, taking it to £254m GVA."
Encouraging people to work, live and invest here
Marketing Humber is continuously striving to promote the Humber region to the rest of the world. Through a series of inspirational events, they celebrate entrepreneurial success in the area and bring businesses together. These meetups are a chance to network, collaborate and develop.
One of the oldest Chambers of Commerce in the UK
Set up in 1947, the Hull and Humber Chamber aims to strengthen the economy by representing and nurturing local businesses. With over 2,000 members and affiliates, it is made up of diverse and exciting projects that span across the Humber, North Lincolnshire, Hull and the East Riding.
The Chamber actively works to raise the profile of its members through fantastic events, promotional publications, and assisting with the lobbying of policy makers.
Ultrafast Wi-Fi available across the city
KCOM is the city's primary provider of communications and broadband. They are rolling out their ultrafast broadband, Lightstream, across Hull, and by the end of the year an estimated 75% of the city will have access. This results in businesses enjoying a much faster, reliable connection.
The advancement will also mean that in the future, when even more people depend on stable internet for work, Hull will be ready.
There are plenty of brand new restaurants and bars to try
Impress your clients by taking them to one of the many delicious eateries and thriving bars in Hull.
The Marina especially is a hotspot for wining and dining. Try 1884 Dock Street Kitchen for locally-sourced grub, or their tapas branch across the water. Meanwhile, if you're after something spicy, Tapasya serves high-end authentic Indian cuisine all day.
The nearby culture hub, Humber Street, has recently had a multimillion makeover and is packed full of quirky independent coffee shops, galleries and exhibitions to wow your guests.
Invest in Hull
We're Chris and Tony Hodgson, a father and son team that's worked together for years. Our professional and friendly approach to doing business has helped us to grow our portfolio and deliver customer satisfaction across the city.
Get in touch on 01482 342155 or email info@hullinvestmentproperties.co.uk to invest in Hull property today.