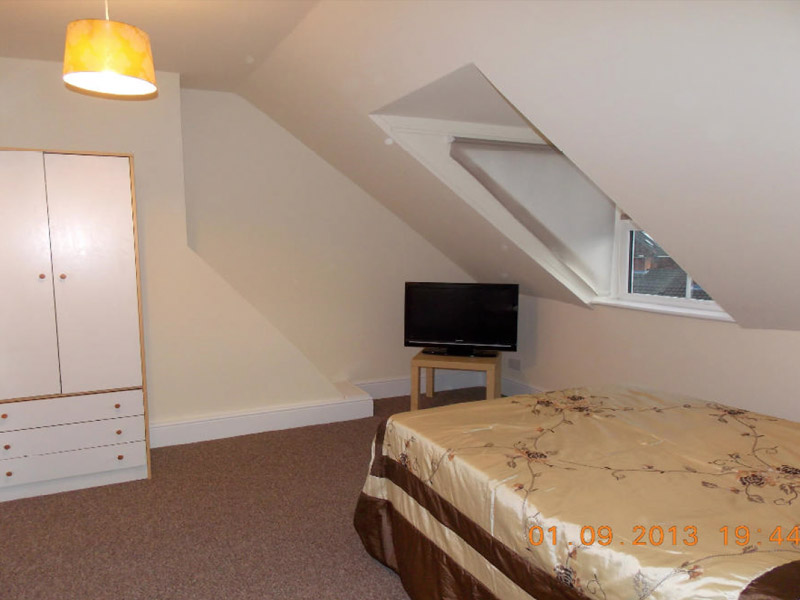 7 Changes For Landlords in 2021
We're getting used to 'change' but 2021 will bring some important changes for landlords.
The letting industry is often unpredictable at the best of times; add a pandemic into the mix and we've had an eventful year! With so much for landlords to think about at the moment, we've put together a quick guide of what you can expect from 2021 so you don't get caught out.
7 changes Landlords should keep in mind in the coming months.
#1 Dogs and domestic animals
Back in October 2020, a change in the law was proposed to allow tenants to live with their pets in a rented property without needing permission from the landlord. The Dogs and Domestic Animals Bill has passed at the first reading and is still under review.
Whilst the tenant is required to provide certification from a qualified vet to prove they are a responsible pet, it can be difficult to predict how a pet may react to a new home environment.
For landlords who find themselves affected by this new bill, it might be a good idea to carry out more regular inspections than you would usually. Visiting the property every 3 months could prevent excessive damage to the property or furnishings if there were to be a problem.
Depending on how many properties you have and the time constraints of your day job, you might want to explore property management services to give you a hand.
#2 Mortgage payment holidays
Last year, mortgage payment holidays were introduced for those who have been financially hit by COVID-19. This entitles homeowners to defer their mortgage payments for up to 6 months.
If you'd benefit from the scheme but haven't taken advantage of it yet, you need to move quickly as you only have until March 31st, 2021 to apply.
#3 Stamp duty
As well as mortgage payment holidays, the pandemic also triggered changes to stamp duty. For now, stamp duty is not payable for investments under £500,000.
A notable part of this scheme is a 3% charge applied to the purchase of additional properties: Mainly applicable to landlords. Nevertheless, these significant savings have allowed the property market to give the hard-hit UK economy a real boost over the past year.
However, as of the end of March 2021, stamp duty will return to normal so if you're in the middle of a transaction, now's the time to push and seal the deal.
#4 Mandatory electrical reports
Electrical Installation Condition Reports (EICRs) became a legal requirement for all new tenancies back in July 2020. As of April 1st, 2021, the requirement will extend to all tenancies, new and existing.
The report requires a qualified electrician to test and inspect all fixed wirings in the property to ensure their safety. As you can imagine, as the deadline looms, electricians' diaries are getting booked up so the sooner you get your inspection in place, the better.
Our Sourcing and Advice services can give you access to our team of trusted tradesmen.
#5 Right to rent changes for landlords
Landlords are responsible for checking a tenant's immigration status to ensure they can legally rent in the UK. You may have heard about the new points-based system introduced through Brexit but for now, it's important landlords continue to use national ID cards and passports until June 30th, 2021. We'll keep you posted!
#6 Section 21 – no fault-eviction
Section 21 allows a landlord to serve 3 months' notice to a tenant to vacate the property without cause (due to the pandemic, the notice period has been extended to 6 months).
However, as part of the Renters Reform Bill, the removal of this Section was proposed last year. Along with many other matters of 2020, the Section 21 abolition is currently on hold, but landlords should keep a lookout for movement on this as the year progresses.
#7 Debt respite scheme
From May 4th, 2021, the government has introduced a new respite scheme designed to give those in debt some breathing space. This means all debts, including rent arrears, can be frozen for up to 60 days.
So, what does this change mean for landlords? A Section 8 notice can not be served on a tenant during the respite period and any possession claim linked to the arrears can no longer continue. However, current rent should still be paid during the 60-day rest period. If the tenant fails to do so, a landlord can approach the debt advisor involved to end the respite.
Let us take care of your investment.
Whether you own a rental property to support your standard income, or property development is your 9-to-5, managing property takes time, attention and patience.
At Hull Investment Properties, we offer a premier property management service that can take the stress out of property investment.
If you'd like to explore how we can help you, get in touch, and take advantage of our 40 years of personal experience.