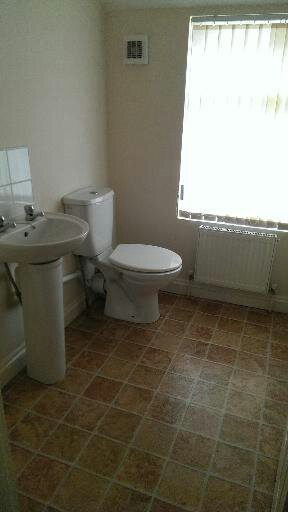 The ECO3 Scheme: A Landlords Guide
Launched back in 2013, the ECO3 scheme is designed to reduce the UK's carbon emissions and support those living in fuel poverty.
Under this government legislation, UK energy companies are obligated to provide funding to low-income and vulnerable homes, and grants have been made available to aid the implementation of energy efficiency measures. These measures include:
Insulation
Air or ground source heat pumps
Double or triple glazing
Boiler replacements
Energy smart meters
These grants are also accessible to landlords to improve rental properties, but before we get into that, let's understand a little more about the role you have to play in the ECO3 scheme.
Why should I invest in the energy efficiency of my properties?
By investing in the energy efficiency of your property, you're maximising your return on your investment.
How? Firstly, a house that is energy efficient and affordable to heat is a tenant's dream. Give them this and they are likely to make your property their home; taking good care of it and staying put for longer.
Of course, if you offer tenancy inclusive of bills, the energy efficiency of your property directly impacts your outgoings on your investment – keep your bills low, and you're going to achieve a higher net yield.
Then there's your property valuation. Ultimately, the better the EPC rating, the more your property is likely to be worth by comparison to other similar properties with a higher rating.
There's also your health and safety responsibilities as a landlord. Cold homes can cause illness for your tenants or worsen long-term conditions, putting their health at risk. To counter the low temperatures, a tenant may be tempted to use an electric heater without PAT testing, putting their safety at risk – not to mention your property.
Do I have any legal responsibility under the ECO3 scheme?
Yes. There is a very serious legal side to the scheme for landlords too.
Implemented back in April 2020, the law no longer deems properties with an EPC rating of F or G fit for rental. If your property does fall within this rating, you could face a £5,000 fine.
What grants are available to help me meet the ECO3 scheme standards?
Although there is no funding available to landlords directly, there are opportunities to receive grants via your tenants.
If any of your tenants are claiming the following benefits, there's a possibility your property could be eligible for free or part-funded energy efficiency improvements:
Income-based Job Seekers Allowance (JSA)
ESA with limited capacity for work (LCW)
Income-related employment and support allowance (ESA)
Guarantee Credit element of Pension Credit
Universal Credit
Carer's Allowance
Child Benefit
Mobility Supplement Disability Living Allowance
Armed Forces Independent Payment
Attendance Allowance
Industrial injuries disablement benefit
Personal independence payment
Working tax credit
How much money could energy efficiency improvements save me?
Of course, the savings will vary depending on the type of property. As a guide, however, insulating the walls, floor and loft of your property, could save you an average of £1,585 per year.
In addition, the potential CO2 savings of this improvement could reach around 2,400 kg, so you can see how your EPC rating can be improved too.
Advance your investment with Hull Investment Properties
To reap the full benefits of investing in the energy efficiency of your property, you need to be sure the work is carried out to an expert standard and at a reasonable cost.
At Hull Investment Properties, we work with a team of trusted tradesmen. From boiler installations to pipe insulation, we can assist so you can be confident the job is completed efficiently, to the required standard and at the right price.
Give us a call today for an informal chat about how you can maximise the return on your investment – under the ECO3 scheme and beyond.