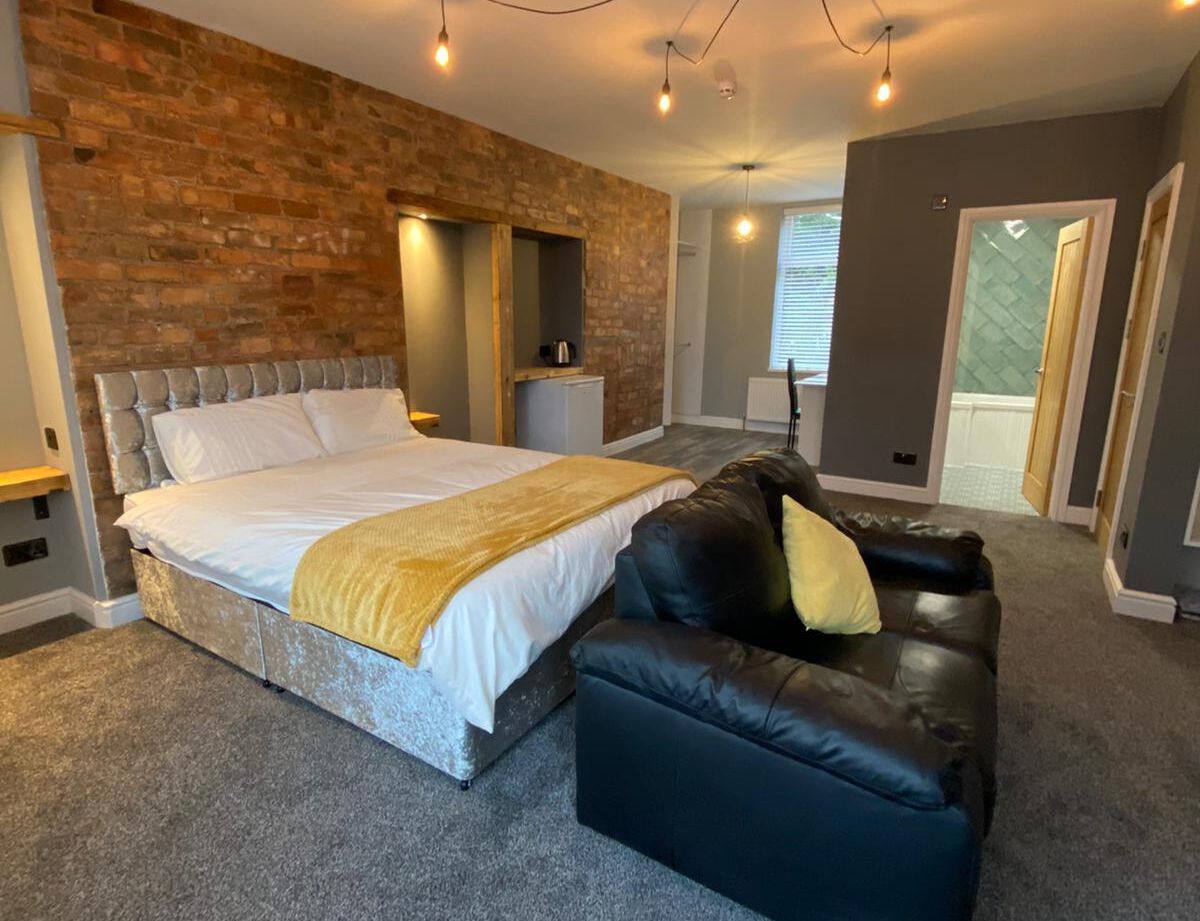 Hull Property Refurbishment: The Poplars (Princes Avenue) completed project.
We're really pleased to reveal pictures of our latest Hull property conversion. We Transformed this building into beautiful affordable homes for professionals and let the whole property out within days of completion.
If you want to read the first part of this blog about laying the ground work, renovating the building and installing an air source heat pump then click the link:
Part 1 of 2 : Renovating our property: The Poplars in Princes Avenue, Hull.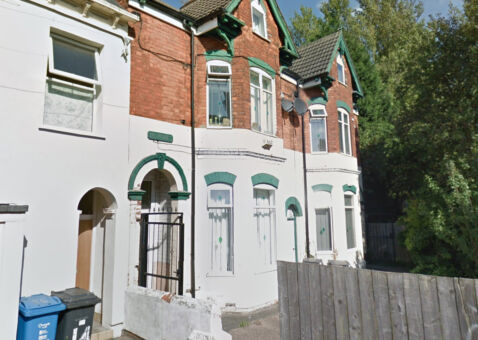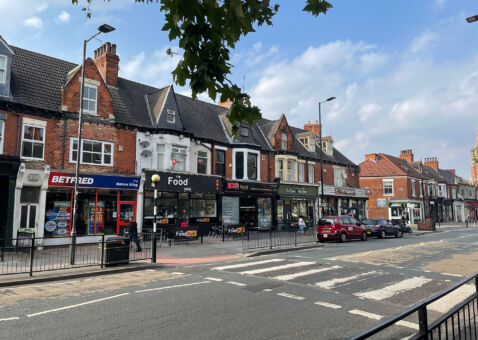 Princes Avenue in Hull has, without doubt, become an extremely desirable place to live locally in recent years. It is centrally located and only a couple of minutes from Hull city centre, where the bars, restaurants, and local shops have formed the basis for a thriving community of professional people who enjoy the atmosphere of city centre living. House prices in this area have increased significantly too providing i higher return on property investment. As a result in a perceived increase in the standard of living in this area we decided to seize the opportunity to modernise the properties we have for rent in this locality.
We decided to make this double fronted house one of our flagship property rentals as a way of setting the benchmark for future renovations. This isn't the first property rental we have refurbished to a fabulous standard by the way. But we are really excited about they way this project has developed and we're really proud of the completely new, 21st century air source heat pump we've installed to reduce the property's overall carbon footprint.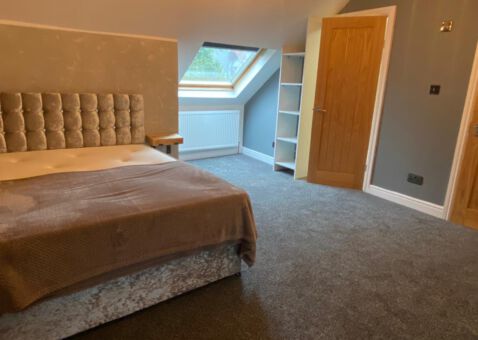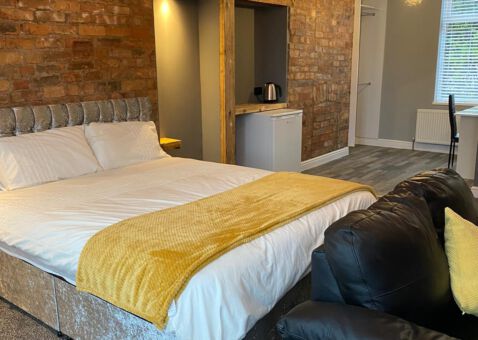 This property only comprises of 4 bedrooms which maximises the available space per tenant and comes with all modern facilities such as, super fast wifi broadband, USB power connectors, televisions, and bags of wardrobe and shelving space. The decoration, as is throughout the property, is presented in natural tones and subtle rustic hues of olive, cream, biscuit, chocolate and carbon and compliments exposed brickwork, feature walls and timber beams / lintels.
The lighting comprises of subtle alcove spot lamps, flush ceiling studs and pendent lights and casts a warm glow upon surroundings and the quality hardwearing carpets and soft furnishings complement the overall feel of luxury living.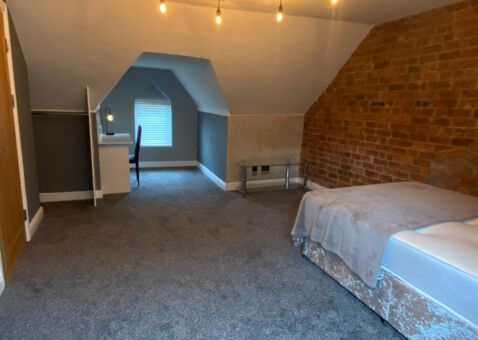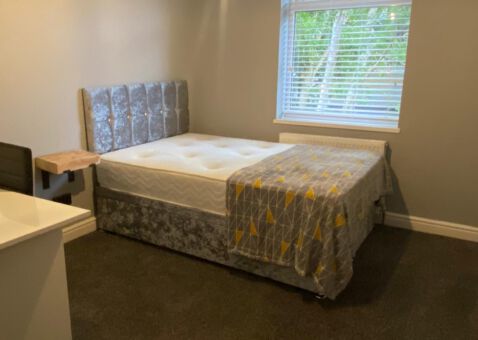 All bedrooms comes with ultra modern en-suite bath / shower rooms as standard, complete with toilets and sinks and decorated with stylish ceramic tiles and quality bathroom furniture.
Click on the images to enlarge
A spacious shared kitchen completes the property, again fully kitted out with ultra modern appliances and underfloor heating. Presented in warm natural earthy colours and textures, showing off a durable engineered wood floor and natural wood surfaces.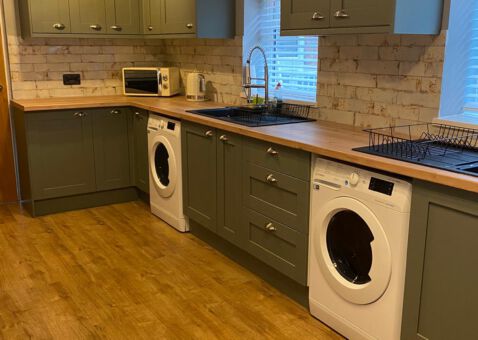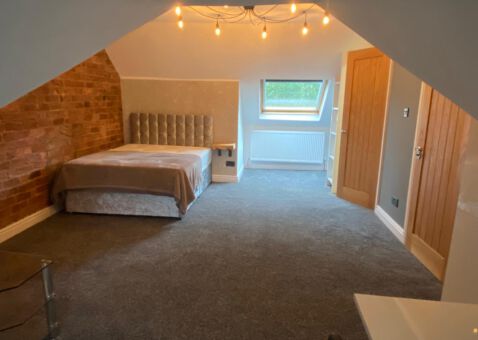 Appliances consist of a separate fridge and freezer, washing machine, tumble dryer, double oven and wide hob, microwave, 2 state of the art sinks complete with pull down spray taps and plenty of cupboards and food preparation surfaces.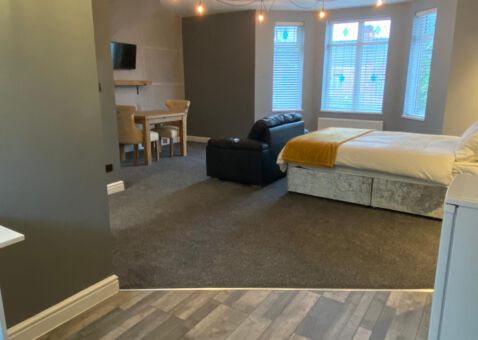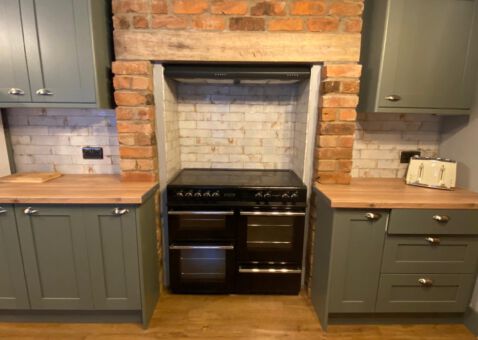 Overall we love this property and are really proud to enter it into the local property rental market. We are able to get the right calibre of tenants who in turn are happy to rent the property for a longer duration, meaning a low tenant turnover and fits in with our aim to create local community focused housing with a low carbon footprint. Renovations like these really need to be the standard across Hull citywide property rentals, however for now we are happy to be simply setting the standard by which others hopefully follow.
If you like what you see here and want to know how your property could benefit then give us a call for an informal chat on 01482 342155.